Find Bob at The Light Gardens at Epcor Tower
Presented by: Qualico, Clark Builders, Ledcor Group, Chandos, Regency Developments
A city-scale animated game Find BOB is a massive animated game that uses the city as a screen. It will give a neighbourhood liveliness and colour by reimagining the popular game Where's Waldo? The projection facades will light up with the fantastical world of a nutty character accompanied by an odd assortment of adorable companions. The public will be asked to find Bob, lurking somewhere in the outlandish background of the seven dynamic scenes. This city-scale game makes connections between the buildings in the neighbourhood used as projection surfaces by presenting a series of animations with an exciting mix of formats, graphic compositions, colours and levels of difficulty.
A game for people of all ages: There are three levels per site. The first level lasts 70 seconds. Bob is motionless and visible, so small children can find him. The next level is 60 seconds long; it includes more characters and movement and Bob is less obvious. Then there's a final scene, 40 seconds long, in which everything moves, including Bob, who changes position four times. At the very end, after you see "Game Over," a map is shown to send people to the other sites.
Artist Bios
CREATIVE DIRECTION – GABRIEL POIRIER-GALARNEAU
ARTISTIC DIRECTION – RÉMI VINCENT
ILLUSTRATION – DELPHINE DUSSOUBS & AURÉLIEN JEANNEY
MOTION DESIGN – RÉMI VINCENT, DELPHINE DUSSOUBS, AURÉLIEN JEANNEY, PIERRE PRIEUR
MUSIC & SOUND DESIGN – JEAN-SÉBASTIEN ROUX
CAMERA – BRUNO DESTOMBES
Run by creative director Gabriel Poirier-Galarneau (GPG), CHAMPAGNE CLUB SANDWICH is a creative studio located in Montréal, wholly dedicated to cranking out all kinds of moving animated content, from music videos and show visuals to architectural projections and everything in between. CHAMPAGNE represents the high-end touch that every project is given, while CLUB SANDWICH is a nod to the studio artwork's simple, universal appeal.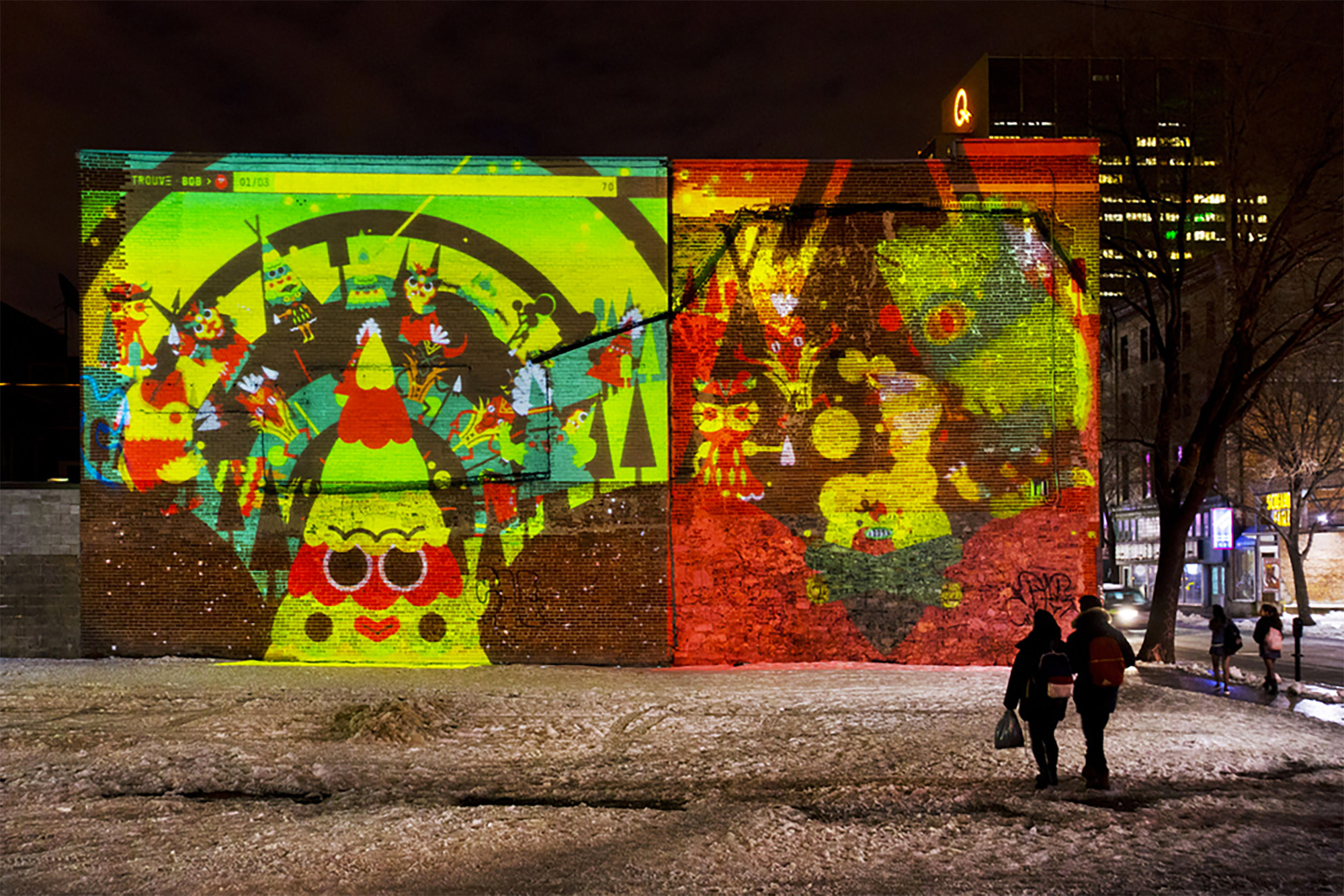 Presented by: